"
Merely to see is not enough," Kimon Nicolaides told students in the life drawing classes he taught at the Art Students League and in pages of his classic book The Natural Way to Draw.
"It is necessary to have a fresh, vivid, physical contact with the object you draw through as many of the senses as possible – and especially through the sense of touch."
And so Nicolaides emphasized a two-pronged attack for drawing. The first attack was Gesture – feeling form from the inside out.
Of the two attacks, the gesture was 'the news', the verb of the subject or image. His famous prescription was, " You draw not what the thing looks like, not even what it is, but what it is doing."
The second attack, Contour, provided another kind of tactile approach – feeling only the edge, or surface of a form as it appeared to you from your point of view. Contour registers a sensitive outline. It explores the form from the outside in.
We use them together, contour with a gesture, to express the truth of the subject, Nicolaides said. Because feeling the pose (inside oneself) was as important as seeing it.
Why? Because we have bodies. So we all have memories of sensation, of being in motion or repose. We know what it feels like to exert force and to have forces exerting on us. A viewer identifies with gesture in human and animal subjects, plants and trees, too and even in inanimate forms, like boulders and architecture. We can imagine, from our own experience, what they'd feel if they were sentient. Gesture expresses and it's everywhere we look. It's the calligraphy of nature (even though it's been said that nature has no lines.)
Gesture is so universal that it can tell a story all by itself. Many wonderful wordless picture books demonstrate this.
Wave by Suzy Lee is one such amazing encounter. A child's figure on the beach takes us through not only the wonder, but a full spectrum of emotions as she experiences the ocean, perhaps for the first time. There are no words. The story's arc relies on a sequence of gestures – the girl's, the seagulls' and even the waves'.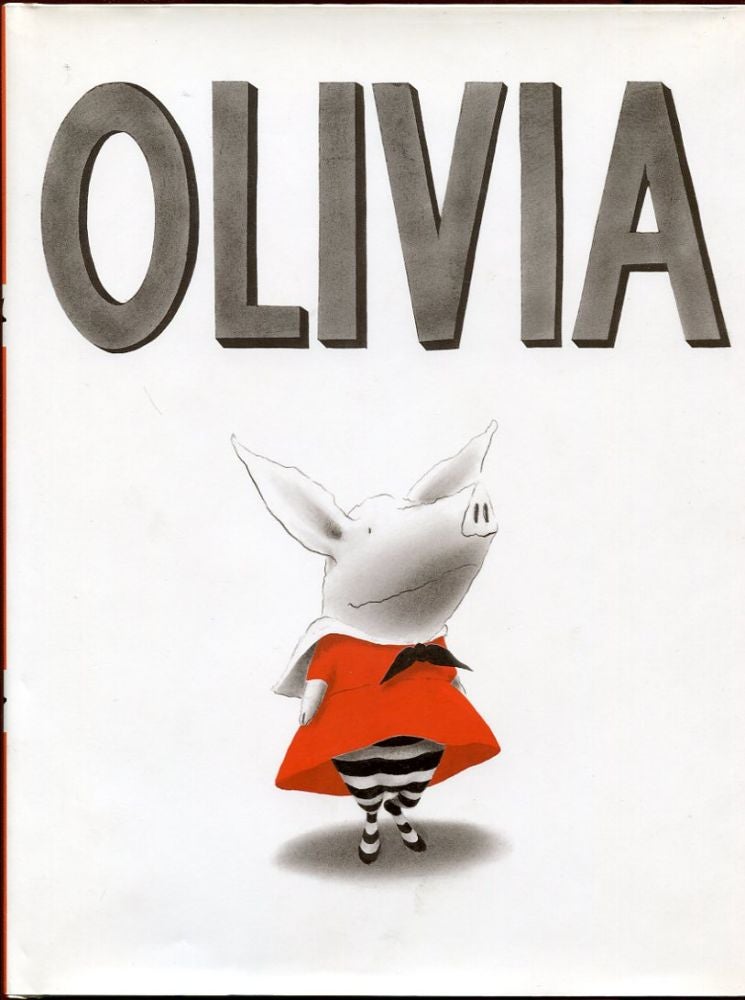 A different gesture-sequence takes us through the life of baseball super-great Willie Mays in Say Hey! written by Peter Mandel and illustrated by Don Tate. This picture book biography communicates beautifully, musically, movingly with words as a poem. But what drives the page turns are Tate's lyrical images of a supreme athlete in stunning action on the sandlot as a kid and then in the major stadiums.
Ian Falconer in his Caldecott-Honor book Olivia, which launched a bestselling series of picture books about his beloved, quirky piglet character, uses Olivia's gestures as a hilarious lexicon for the exuberance, creativity and eccentricity of childhood.
Choreography means gesture in motion, albeit scripted motion. The wonderful story of young Misty Copeland preparing for her first ballet performance thrills readers in Bunheads, written by Misty Copeland and illustrated by Setor Fiadzigbey. The ballet is Coppelia. The role Misty strives for is that of Swanilda, a girl who pretends to be the wooden doll her sweetheart has fallen for. So her movements on stage must shift from fluid and human to mechanical and wooden. Copeland's bright, heartwarming account of her first dance experience and teacher Miss Bradley, and Fiadzigbey's vivacious, eloquent images of young dancers learning their art, use gesture as a leitmotif.
Mano y mano combat screams gesture whether in the traditional martial arts or the theatrics of wrestling Lucha Libre-style. Yuyi Morales' pint-sized protagonist in Nino Wrestles The World confronts challengers ranging from over-the-top silly villains to Nino's two cute (but formidable) baby sisters. Enjoy Morales reading her own story here.
Sometimes gesture reigns quiet and contained. Cori Doerrfeld's The Rabbit Listened, a favorite in elementary school classrooms across the land, features another unforgettable gestural sequence. Taylor constructs a marvelous architectural edifice with blocks, but like things occasionally do in life, it comes crashing down. As Taylor copes with heartbreak and anger, the child is visited by all kinds of well-meaning animal characters, whose gestures express their particular dispositions, most of them obstreperous. (Think: first-grade boys.) But then comes a rabbit who says nothing, but listens. He meat-loafs quietly beside Taylor, mirroring the body language, which is closed off and mournfully self-hugging. He listens as Taylor talks and acts through dark feelings.
The rabbit quietly stays until Taylor is ready to build again.
For our March Deep Dive on Wed March 31, we'll tackle a gesture scene. We'll demo in watercolor but you can participate in any medium you choose. If you're not already a subscriber, you can Join Deep Dives here.
And this month we kick off the Spring semester of Make Your Marks and Splashes, my online course on children's book illustration, with eleven weekly live huddle sessions for examining your work and progress. Discover what's in store for the new session here.